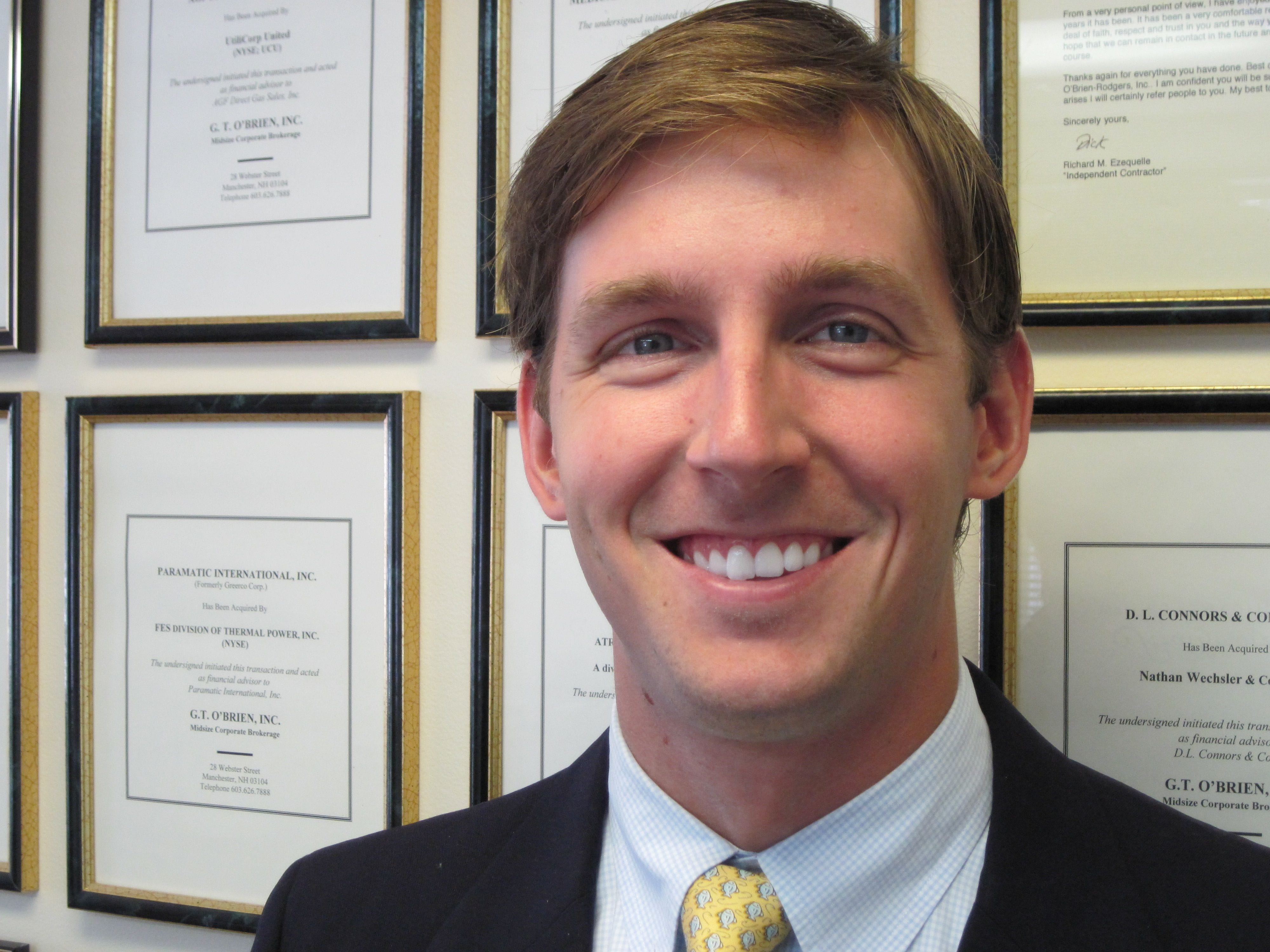 G.Tyler O'Brien - Advisor
George Tyler O'Brien joined the firm as a contributing advisor in 2007.
In the course of merger and acquisition assignments on the sell-side, Mr. O'Brien prepared offering documentation and identified and analyzed potential target acquirers. He continued to work with clients throughout the process.
Mr. O'Brien analyzed the value of various entities and assessed marketability from willing-buyer, willing-seller and strategic buyer premises of value. This involved investigation of economic trends and conditions, as well as analysis of the implications of those trends on the firm or industry in question. He also participated in business plan development.
Industries engaged include investment management, distribution, retail, precision parts manufacturing and professional services.
Mr. O'Brien also served as an analyst in the investment banking division of Bear Stearns & Co., Inc. at their NYC headquarters in 2007 and 2008. Through his work he co-authored a sell-side fairness opinion for a $500 million sale of a specialty pharmaceutical company. Mr. O'Brien also worked on the $320 million IPO of an intermodal shipping company in preparation for an international road-show. As part of the Global Industries Group, Mr. O'Brien helped facilitate the internal risk management process for a successful $100 million REIT follow-on offering.
Continuing his work in real estate, Mr. O'Brien returned to Boston in the summer of 2008 to join Carpenter & Company, Inc., the real estate development firm of Richard Friedman. At Carpenter, Mr. O'Brien assisted in sourcing, underwriting and analyzing the highest and best use for retail and hospitality investments. Mr. O'Brien analyzed and evaluated potential domestic and international hospitality and operating development opportunities, as well as tracked the operational performance of portfolio assets. He also served in a project management role for sensitive special projects.
He currently is Senior Director of Product Management - Salsify.
Education:
Harvard Business School, Masters in Business Administration
Harvard University, BA, Economics